SENTIERO DEI CICLAMINI (CYCLAMEN PATH)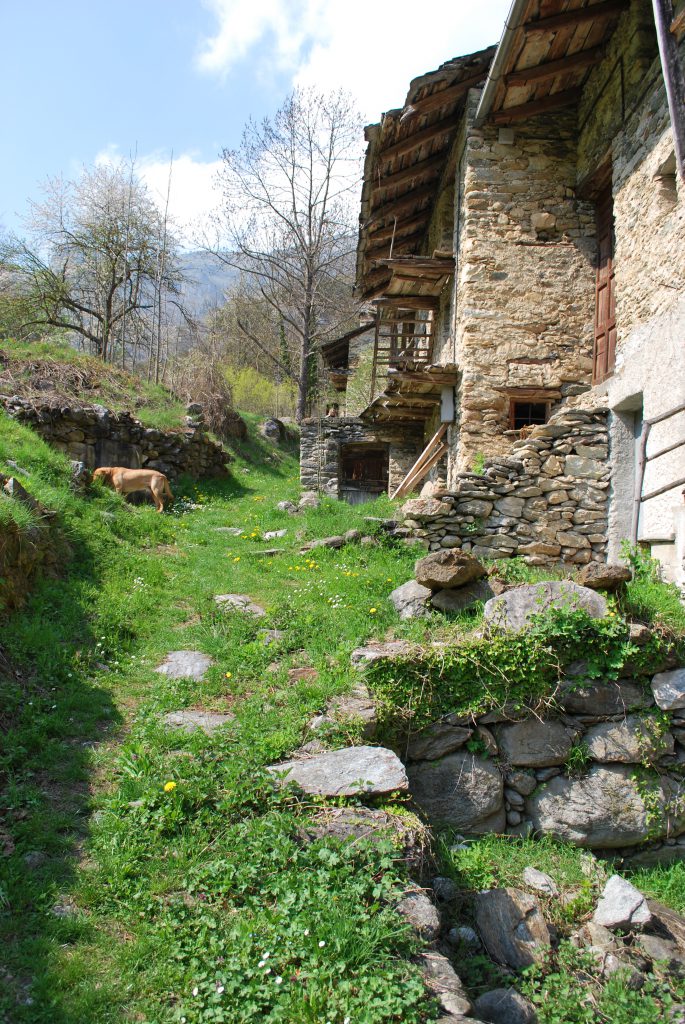 Loop route named after the flowering of wild cyclamen in spring time.
Along the way you will find descriptive panels of the flora.
The hamlets Caricatori (1050 m) and Camoglieres (1060 m) are very nice.
Important from an artistic perspective is the small church of San Pietro, famous for the fresco of the "danza macabra (macabre dance)".