EATING WELL, FIRST OF ALL
The heart of our kitchen is Alessandro's cooking..
Every evening he accompanies you in a journey
To discover aromas and flavours of Piedmontese tradition.
Every day, a different menu, according to fresh products of Grandpa Tino and to our local suppliers,
to the rhythm of seasons.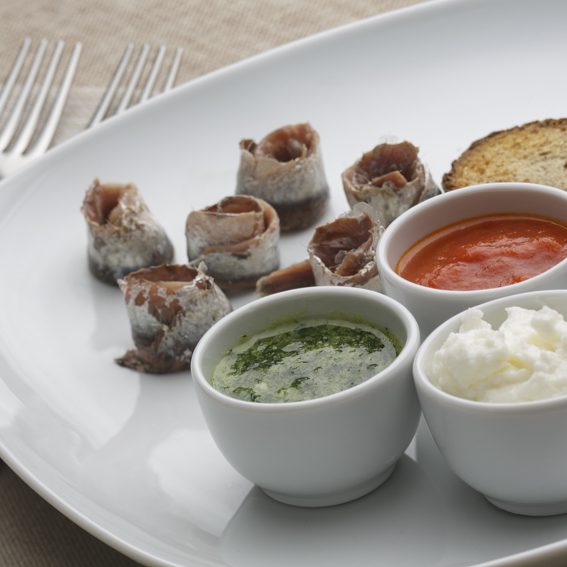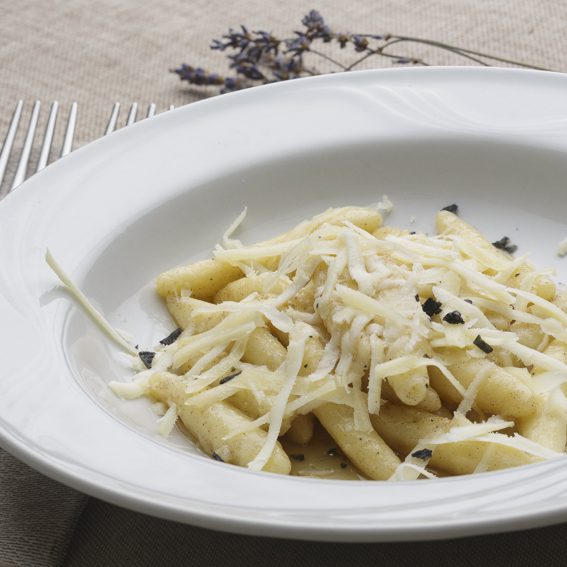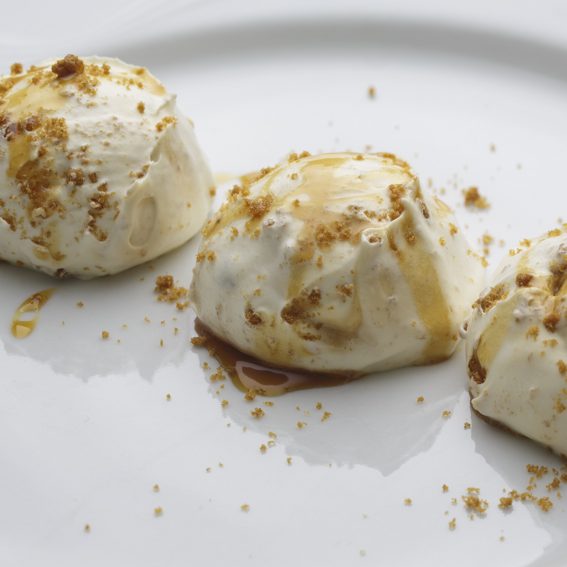 •ANCHOVY, "ANCIUE": Valle Maira is the land of ancient anchovy sellers, who used to bring the fish from the sea to the mainland and cure it with salt before selling it. They are often served with "BAGNET VERT", a sauce made with parsley. We also add a rye toast with the Garlic sauce from Caraglio (Slow Tourist Presidium)
"RAVIOLOS" o "RAVIOLES": the typical dish par excellence; elongated gnocchi made with potatoes dressed with butter and local toma cheese.
•"TAJARIN": thin tagliatelle of fresh pasta, strictly homemade; this pasta is delicious with just Butter and Sage.
•Piedmontese "CARBONADE": veal stew cooked in the oven with red wine; it seams coal but actually is really soft and tasty.
•"BAGNA CAÖDA": typical sauce made with garlic and anchovy. You can dip into it raw and cooked vegetables. It is served in the typical terracotta burner and eaten as a convivial experience.
•LE TOME: from the valley we get fresh and aged cheese of dairy cows and goats; each cheese has its own personality and taste. We like to combine them with HONEY from ACCEGLIO and CUGNÀ: jam of grape must.
•THE GAME: Boar, Roe Deer, Deer are the best meat. We often combine them with corn Polenta "PIGNULET", ground using the Dronero millstone.
•"BUNET": pudding cooked in the oven with Amaretti and cocoa.
•RAMASSIN JAM: small Piedmontese sloes called "Ramassin" become a sweet jam for our jam tart.
The journey continues with the delicious wines from Langhe and Roero.
With a fresh Arneis or an old Barolo, with a sweet Moscato or a good Nebbiolo.
The wine can be served bottled, unbottled or in a glass; to each one his own choice.