A trip for families too.
.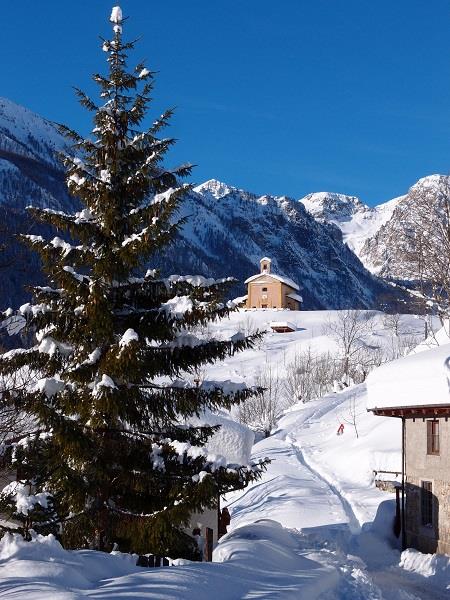 From the hamlet parking lot (1520 m) proceed on foot to reach the small church of San Maurizio (1547m) which dominates the landscape both day and night.
From the small church it is possible to take the mule track that gently accompanies you towards the alpine pastures until you reach the last plateau at the foot of Monte Cervet.
The sun exposure is favourable.