Monte Bouillagna SCI RIP- E1 -4.1
An unusual panoramic view of Upper Maira Valley!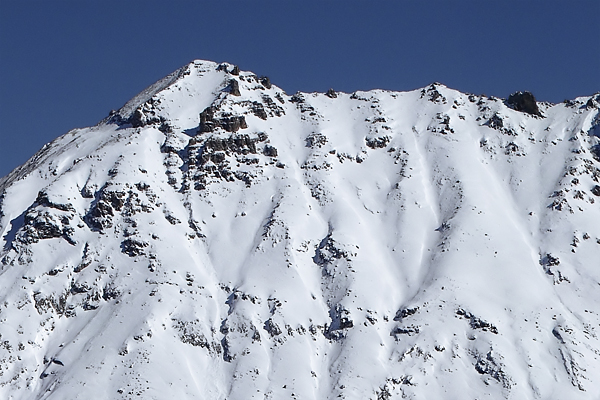 •Departure: Saretto Parking lot (the hamlet of Saretto – Acceglio)
•Highest altitude/strong>: 2905 m
•Ascent duration: 3,30 hours
•Elevation gain: 1365 m
•Main exposure: South
•Period: December-March
•Difficulty: Steep skiing, 4.1 Volo scale
•Exposure to danger: E1
An uncommon itinerary.

Direct and with slopes never exceeding 40 °. The panoramic view is wonderful.

From the large parking lot in Saretto, cross the road and cross the fields towards the north.
Reach the base of the face and, once you get here, climb towards the summit choosing the most suitable route according to the type of snow.
Descent: There are numerous descents possibile. We recommend hypothesizing and evaluating them already during the ascent, depending on the snow conditions.