Bric Cassin (anticima SE) MS – E1 -1.2
A timeless trip for everyone!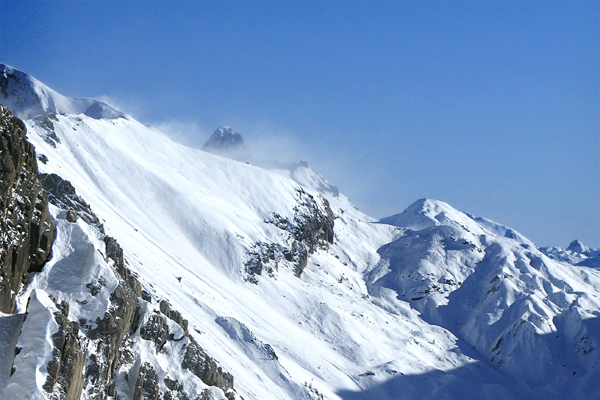 •Departure: Chialvetta parking lot (the hamlet of Chialvetta, Acceglio)
•Highest altitude: 2637 m/span>
•Ascent duration: 3 hours
•Elevation gain: 1162 mt
•Exposure: North-east (approaching) – North-west – South
•Period: December-april
•Difficulty: average skiers, 1.2 Volo scale
•Exposure to danger: E1

A timeless destination, suitable for beginners too.

A trip with moderate inclivities, skiable after abundant snowfalls too.
An uncontaminated panoramic view of Prato Rotondo.
From the Chiavetta parking lot, take the bridge and follow the little central path that brings you to the church.
Follow the track on the left, pass along the left of the stream Unerzio and go uphill through the fields towards Prato Rotondo.
Reach the hamlet of Viviere and follow the paved street. At the crossroads for Monte Ciarbonet, keep to the right and reach the plateau of Prato Cioliero.
Start the ascent staying in the center of the valley, until the crossroads.
Then, keep to the left and continue going uphill to your destination.
The descent repeats the ascent's path.
An alternative uphill itinerary consists in following the right deviation until Passo della Gardetta, and then reaching the destination following the ridge towards the North-east.