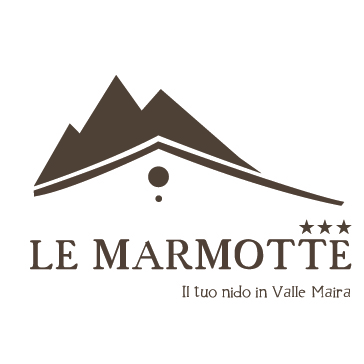 Welcome to our website!
Here we talk about us and about the magical place in which we live: VALLE MAIRA..
LE MARMOTTE is a small hotel with a restaurant, a warm and welcoming nest where you can feel good, and where you can feel at home. Discover every day a new face of our valley then come back to us to enjoy relaxation, surrounded by nature, wood and little and nice details. Now we are already thinking about you: the typical hazelnut cake is in the oven, the piedmont meat is cooking slowly in Nebbiolo, the white wine Roero Arneis is ready to be served in the fridge…
We are waiting for you.
Annalisa and Alessandro
AGGIORNAMENTO 28 APRILE 2020
Ringraziamo tutti quelli che ci stanno contattando.
Grazie per averci pensato, è veramente bello sapere che Le Marmotte è una delle mete che vi piacerebbe ritrovare o scoprire tra un po',
quando sarà possibile.
Non sappiamo quando inizierà la nostra stagione, ci stiamo comunque portando avanti per essere pronti ad accogliere e coccolare tutti dopo questa pausa forzata.
Ci stiamo organizzando in modo che ci sia posto per tutti, in relax e intimità; bar, taverna, veranda, giardini…
Per fortuna abbiamo tanti spazi per tornare a vivere la natura e il proprio tempo come ci piace.
Se avete bisogno di informazioni noi ci siamo.
Annalisa e Alessandro